Providing Prompt & Personalized Solutions
Trust Me with
Your Legal Needs
When criminal charges or a personal injury overwhelms your life, I am here to fight for the positive outcome that you deserve. My law firm, Michael C. Olson, P.L.C., is here to assist anyone and everyone with reliable representation.
Criminal Defense and Traffic & DUI Attorney Serving Hampton, Virginia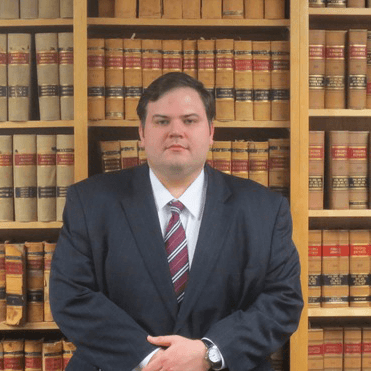 Michael C. Olson
Attorney at Law
I earned my law degree from Pennsylvania State University: the Dickinson School of Law (now known as Penn State Dickinson Law) over a decade ago. During my career, I have assisted families with a wide variety of legal matters including criminal defense, personal injury, and more. If you are facing legal troubles in Hampton, Newport News, or York County, Virginia, set up a free consultation with me today.
Dynamic Experience
I can represent you and your family anywhere from DUIs to car accidents. Contact me to learn more.
Personalized Attention
I will be at your side from the very beginning of the process to the very end. I am devoted to serving you.
Detailed Strategies
By learning the facts of your case, I can develop a strong strategy to help seek the best possible outcome.
What My Clients Have to Say
Professional & Prompt
Michael helped me with a judgment, eviction, and collection of two different tenants. He and his staff were always professional and returned my calls in a timely manner. I will use his services again without question.
Diligent & Always Available
I came to Michael with a ton of material for my case. He was diligent in combing through the material and successfully assembling it all. He was always available to assist me and I wouldn't hesitate to call him again.
Receive Empathetic Guidance
From an Experienced Attorney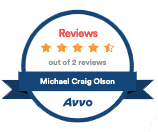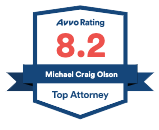 Your Trusted Hampton, Virginia, Criminal Defense and Traffic Law Attorney
Being accused of a crime is a difficult reality to face by yourself. That is why I am dedicated to providing my skills as a criminal defense attorney to anyone who has been accused of a crime in the Hampton area. I have experience in challenging drug crimes, weapons crimes, assault, and more. No matter what your situation might be, exercise your right to have an experienced attorney fight for you on your behalf. Reach out to my firm — Michael C. Olson, P.L.C. — now to begin your pursuit of justice.
I want to help you get back on the road and avoid harsh penalties after DUI arrests or any other traffic-related charges. Navigating through your case is tricky enough, which is why I am here to help you with your legal needs. If you are facing charges in Hampton, Newport News, or York County, Virginia, get in contact with me today and schedule your free case consultation. I want to make this process as easy as possible for you and will tirelessly search for a solution that fits your circumstances.